Exhibition
The TOP 20 exhibition will be held at the same time as this conference, with the exhibition location located at the entrance and both sides of the main venue.
There will be 20 representative industry leading enterprises, universities, and research institutes participating in the exhibition.
In addition, the conference solicits various sponsorships.
For more information, please contact liping@csice.org.cn.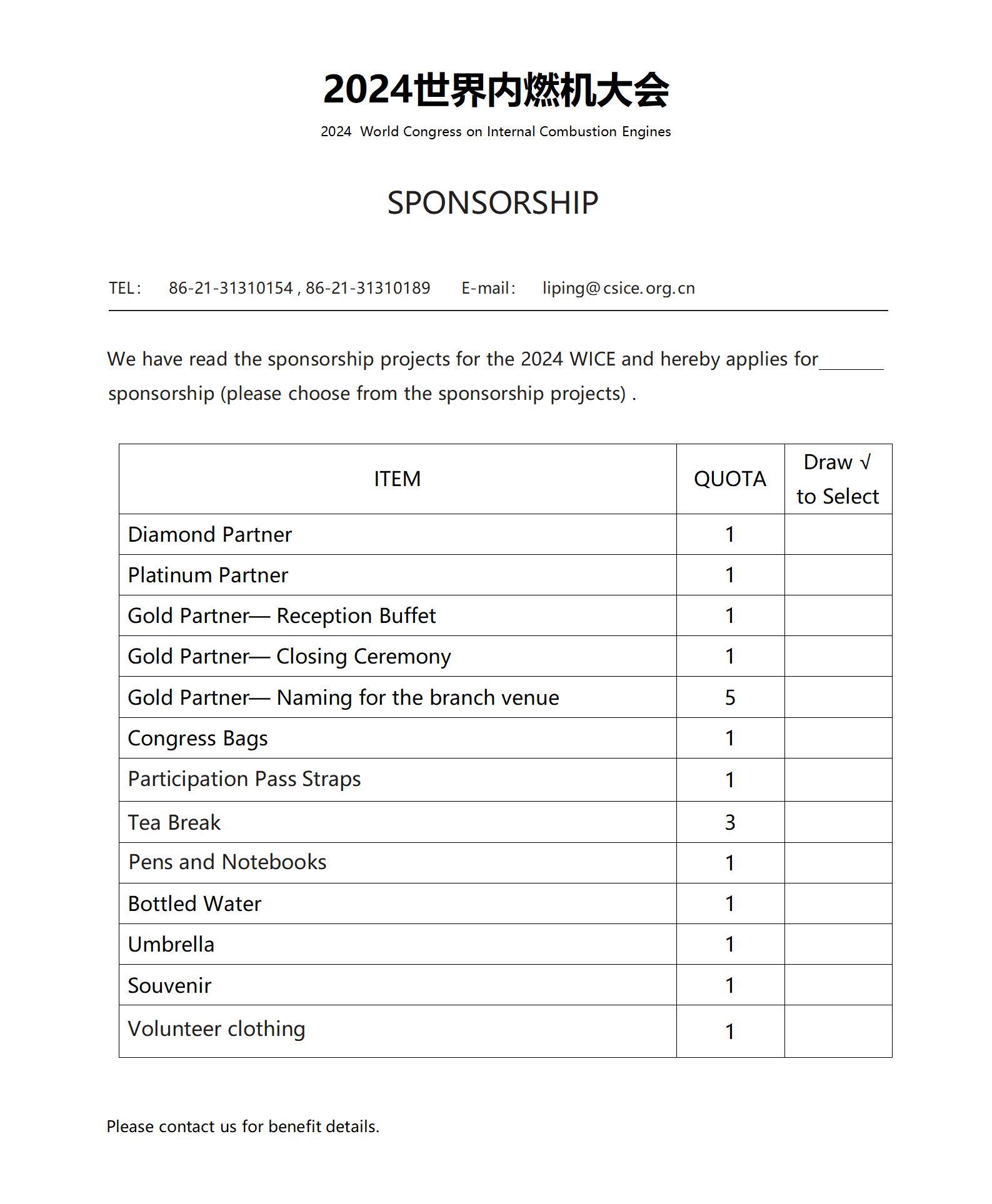 2024世界内燃机大会
2024 World Congress on Internal Combustion Engines
大会筹备办Preparatory Office of the Congress

caiyuchen@csice.org.cn

021-31310189
学术交流Academic Exchange

liufang@csice.org.cn

021-31310973
招商合作Investment Promotion

liping@csice.org.cn

021-31310154
Copyright © 2020 wice.en.csice.org.cn All Rights Reserved 中国内燃机学会 ©版权所有 | 沪ICP备12048031号